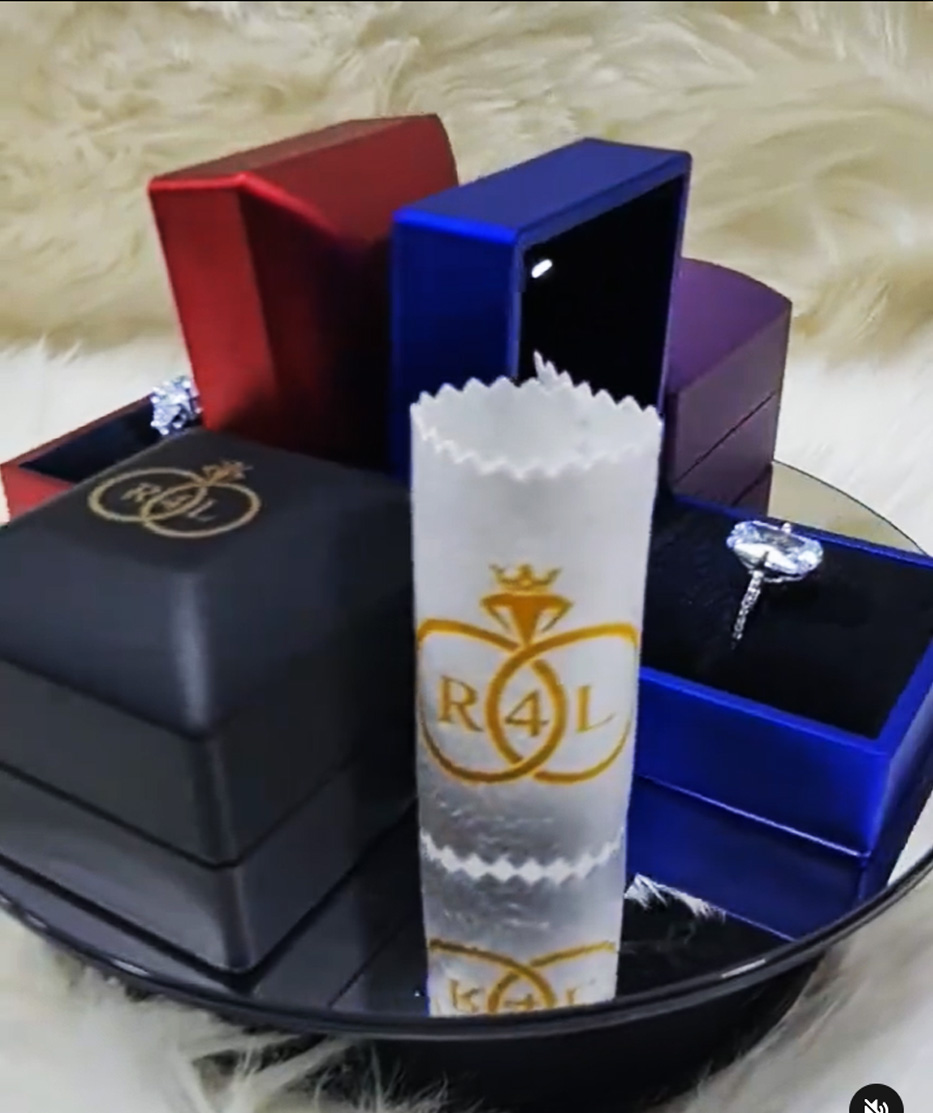 HOW TO CARE FOR GOLD AND SILVER RINGS
Sterling Silver and Gold rings do not Fade or Rust. However, apart from normal rinsing /sanitizing of the hands, you're advised not to bath, wash, or gym with the ring on. This is to avoid frequent cleaning and also to prevent stones on the ring from becoming loose and falling off the ring. That's the first step to caring for your silver and gold rings.
Exposing your ring to certain Soaps, Detergents, Creams, Gym activities, and excessive sweat may cause a chemical reaction with your Silver Ring making it develop some Discoloration/oxidation/scratches/tarnishing layer or cause the ring to lose Luster and Shine over time.
RESTORING AND POLISHING
Method 1 –  Silver Polishing Cloth
Used to clean dirty, discoloration/oxidation/tarnishing layer and to polish the ring to restore Luster and shine – use any time that it's necessary (make sure the ring is dry when using it).
AVAILABLE FOR SALE AT 20GHC.
View this post on Instagram
Method 2 –  Soap or Toothpaste with brush
The second method involves washing with Sunlight Liquid soap or a very soft baby toothbrush.
(You can also use Original White Pepsodent toothpaste) Used to clean the whole ring and parts of the ring where a polishing cloth can not reach or clean properly. E.g Stones and corners around the stones. also, scrub the under part of the stones from the inside.
of the ring, this will bring back the stone's sparkle.
TIP: DO THIS CLEANING EVERY MONTH.
Method 3 –  Baking Soda Solution
This method involves extensive Cleaning with 1/2 cup Baking Soda, 1 tablespoon salt, 2 cups lukewarm water, a very soft toothbrush, and an aluminum Foil in a glass/plastic bowl.
Only used on old rings that have developed heavy discoloration/oxidation/tarnishing layer without proper care. Let the mixture sit for some minutes and then SCRUB GENTLY.
You can contact us on 0594045100 if you need any further assistance with caring for your rings.